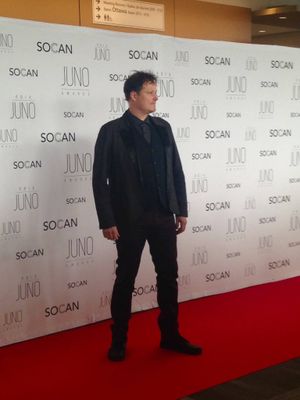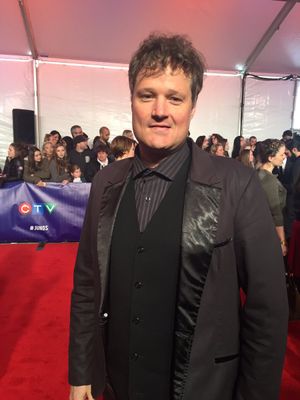 The Juno for Contemporary Roots Album of the Year could not be in a better hand. William Prince's EARTHLY DAYS isn't just my favourite album from last year, it's a touchstone I'll keep near me for the rest of my life. It's the record my heart had already chosen for the win and sharing the Contemporary Roots category with it was one of the sweetest aspects of my nomination. When EARTHLY DAYS producer Scott Nolan handed me a copy of it last April, I didn't have the faintest inkling he was passing me a Juno-winning record, let alone that I'd be contending by its side. It'd be another five months - not til I got my driver's license - before I'd even hear it. That's a first listen I'll never forget, despite the fact that I've sung along to it now (without exaggeration) about a hundred times. EARTHLY DAYS is a gift. Not only is it exquisite sonically, with William's baritone taking you into its arms amid Nolan's flawless arrangements and unerringly, sparsely adorned songscapes - but it's also an album filled with what Jonathan Byrd calls "songs of service." Songs we can call on. Songs that can actually teach us to be kinder, that can offer us courage. Songs that, in short, can help us to love better. And they're GREAT songs. Great stories. And there was a brief time when no one I told had yet heard the name William Prince - and I'm such a believer, I would actually get audiences to shout his name back to me, to help them remember it. A lot more people will know the name William Prince now, thanks to last night's trophy - and hopefully it'll mean as many new listeners discovering EARTHLY DAYS. William Prince is my brother in song, and a Juno was never more deserved.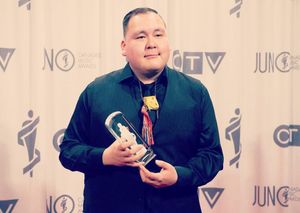 Congratulations also to Paul Reddick (and by extension, Greg Cockerill) for the Blues win for Paul's badass record RIDE THE ONE. When I first heard it I sent Paul a message saying, "It's mean and primal and feels like the road blurring by, like I'm chasing something, or being chased. I always think of the blues like it's a train passing, forever - which is how this record feels - like it's ALWAYS happening, and that the songs are just a matter of where you choose to get on or off." Another shout out to Reddick's fellow Blues contender Sean Pinchin, whose nomination - and whose set at The Rainbow Bistro on Friday night - made me so damned happy. Big love as well to Shari Ulrich and Barney Bentall of The High Bar Gang, who shared their nomination for SOMEDAY THE HEART WILL TROUBLE THE MIND, in the Traditional Roots category, with Jenny Whiteley's THE ORIGINAL JENNY WHITELEY (featuring Joey Wright and produced by Sam Allison) - all of whom it was a bonus to run into at the Shaw Centre last night. 
Also, thrilled for The Fretless, who took the award for Instrumental album. It's been a pleasure to know Trent Freeman since the evening we late-night jammed in his family's kitchen on Vancouver Island after a house concert there with Jonathan Byrd seven years ago. 
This was the first time I've ever attended an awards show, and it was a rich and inspiring evening. It was definitely a great excuse to buy a new pair of pants, and I got to eat a delicious dinner with HOBO JUNGLE FEVER DREAMS producer and brother-for-life David Gillis, as well as with my manager, Tamara Kater of Mavens Music, my publicist, Kimberly Sinclair of SpinCount, and my copilot, faultless editor, dramaturge, consigliere, and best friend Lara Hollway. 
Tonight I'll get my photo taken a couple more times, hit the big show at (of all things) The Canadian Tire Centre... and then it'll be back to work. There will always be a next time, and we'll be starting work on another album soon. In the meantime, do yourself a favour and go listen to William Prince's EARTHLY DAYS. Over and out, CR.

(Corin's facebook post the morning of April 2nd, 2017)