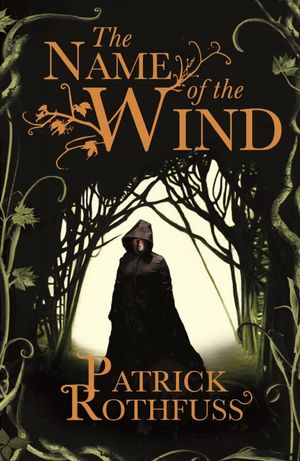 As happens with the best books, I didn't know this one or its author even existed until I saw it on a friend's shelf. My friend, when I asked about it, spoke of Patrick Rothfuss in a "he's the real deal" tone of voice which made my book sense tingle. This wasn't the generic fantasy it might be mistaken for at first glance. Something was happening here.  
It didn't hurt that singing its back cover praise was Ursula K. Le Guin, a favourite writer, storyteller, and poet (whose name is a poem itself), who had this to say:
"It is a rare and great pleasure to find a fantasist writing not only with the accuracy of language that is essential to fantasy-making, but with true music in the words as well." Which means a lot, coming from a writer whose very book titles are little word riffs (The Left Hand of Darkness, The Word for World is Forest), and who wrote A Wizard of Earthsea - not just my favourite "wizard student" story (putting Harry Potter to shame), but also a novel I've read aloud to friends, and children of friends, and a "story of service" which I will always return to.
I didn't know, when I began this particular post, that Ursula Le Guin had just died. Eight days ago, aged 88, at her home in Portland, Oregon. Losing her at this time is as sad as it was to lose Leonard Cohen. Another voice that can make sense of the world has gone out. Fortunately for us, in both cases, we have their work, through which we still have their love and wisdom.
In Le Guin's (both loving and wise) Earthea Trilogy, of which A Wizard of Earthsea is the first, magicians are called "Mages." In Patrick Rothfuss's The Kingkiller Chronicle, the trilogy of which The Name of the Wind is first, Wise Man's Fear second, with a third yet to be released, magicians are "Arcanists."
In Le Guin's Earthsea, a mage wields real power in the world only when they've learned the true names of things. Rothfuss is another Ursula Le Guin fan, and his world (called only "The Four Corners of Civilization" on the map which prefaces the book) is entirely his own, but with this nod to the mages of Earthsea: what sets Kvothe, his adventure-prone protaganist, on his journey to deeds and exploits, is that, as a boy, Kvothe befriends an arcanist - in whose company he happens to be when - in a moment of need - the arcanist summons the wind to his aid.
The wind answers, because the arcanist possesses its true name.
The rest of the story is what happens when Kvothe sets out to learn the name of the wind.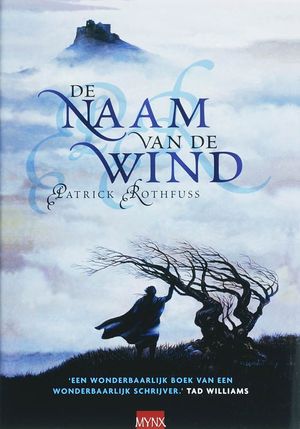 A personal triumph: I read this entire 662-page book while on tour with Jonathan Byrd last May in Texas. I always bring unwieldy books on tour, only to lug them home more convinced than ever that I'll never have the time to read them. Not good for the shelf-esteem (thought of it as I wrote it, couldn't resist). But I opened The Name of the Wind in the van, and despite its heft, could not put it down. In fact, I haven't had that kind of adrenalized read, the kind during which you're thinking only about when you'll next get to open the book, since. I didn't want it to end, but I finished it in Austin and left my copy with the woman we stayed with. I've since bought 5 more and given them all away.  
Also, The Name of the Wind has a one-page prologue to match the word-overture of Ray Bradbury's Something Wicked This Way Comes for read aloud-ability. I've already got it half-memorized from sharing it aloud with anyone who'd listen. 
Before I leave you to find your own copy, let me say that this is the kind of book readers like myself hope to find but so rarely do: a story of magic, music, and adventure, grit and gravitas, the prose of which sings its own strength - and which deserves to share the shelf with time-honoured classics by Tolkien or Lewis; and for my money, from the generation which followed, Michael Ende, Phillip Pullman, and Ursula K. Le Guin. In other words, with The Name of the Wind, Patrick Rothfuss has given us the makings of a new staple.
Although it's hard to know that Ursula Le Guin is gone, it feels appropriate to be posting about The Name of the Wind at the time of losing her, because I was reminded so much of my love for her when I read it. So let this post double not just as my report on discovering Patrick Rothfuss, but as my highest recommendation for Le Guin's Earthsea trilogy, which is such a gift: A Wizard of Earthsea, The Tombs of Atuan, and The Farthest Shore. They aren't just fantasy of the highest order - they're also a life-comfort, like our wisest friends. The ones we can call on when times are tough. 
In fact, I think it's time I return to them myself.